Coal
Thermal coal
Owing to its volatile content, the combustion process of thermal coal is constant. Hence, it is used mainly in industries and furnaces that demand stability in combustion.
COMPOSITION
Moisture
7-14%
Ash
2-15%
Volatiles
22-37%
Sulfur
0.3-1%
We also distribute coals with the following characteristics:
Washed coal with low ash content:
max 2%
Coal with low Al content:
max 1%.
SIZE
0x6 mm
6×10 mm
10×25 mm
25×45 mm
> 45 mm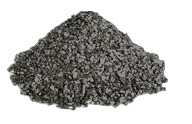 Especially useful in industries that require combustion stability.